iTunes Exclamation Mark
Here's the scenario:
Over time you moved some songs around and now iTunes can't find them anymore.
iTunes marked the songs with an exclamation mark.
But unfortunately iTunes does not give you any way to find those missing files and clean things up.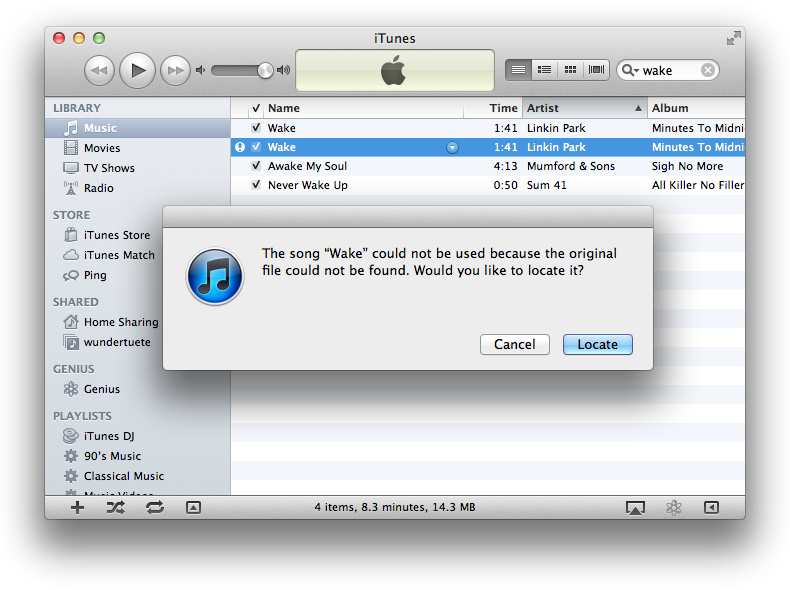 Would you like to simply remove those dead links from your iTunes database?
beaTunes can help.
Unlike iTunes, beaTunes has a column called location. And when the location of a song's file is not available at all, it lists it as unknown. So the only thing you have to do, is to sort by location (just click on the table header) and delete the files that have unknown locations.
Note, that whenever you delete something, we strongly recommend that you make sure, you really want to delete it.
Unfortunately, the approach described above does not always work. Sometimes iTunes holds on to the file name, even though it does not exist anymore. But all is not lost. Alternatively to simple sorting, beaTunes offers another unique approach. We call it Library Inspection
While the free trial lets you find issues, it does not let you apply solutions by simply clicking on them. For one-click solutions you will need to purchase a license.
Here's how it works
Get the free beaTunes trial version for Windows or Mac and install it on your computer
Start beaTunes
When asked, whether you want to analyze the library, click no, unless you are interested in beaTunes' automatic beats per minute (BPM) detection and a sophisticated playlist creation feature
When asked, whether you would like to have your library inspected, click yes (if not asked, go to Tools > Inspect Library)
After beaTunes has inspected the library, it shows this inspection dialog: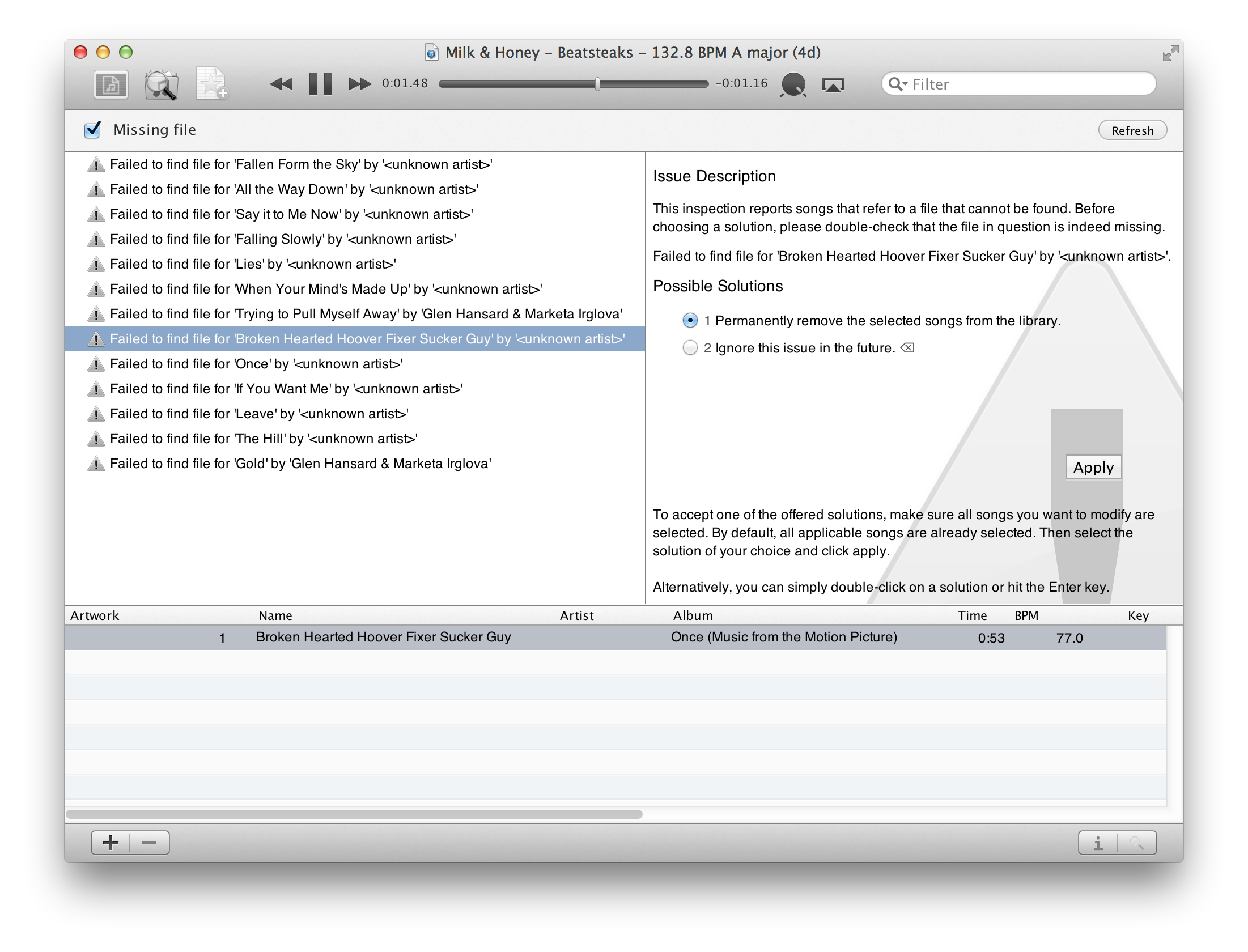 Now just click on one of the suggested solutions and let beaTunes take care of the necessary changes (please note, that this feature is disabled in the trial version)
Move on to the next issue
That's it! Couldn't be any easier, right?
More
beaTunes has a lot more useful features to adjust loudness via ReplayGain, detect the key of your songs, keep your library in shape, analyze your music and help you to create interesting playlists.